Sweeps
Taekwondo 태권도
Taekwondo Preschool
When you reach senior belt you are expected to guide the junior belts when they are beginning Taekwondo such as showing by example. To advance from one rank to the next, students typically complete promotion tests in which they demonstrate their proficiency in the various aspects of the art before a panel of judges or their teacher. View Taekwondo belt levels »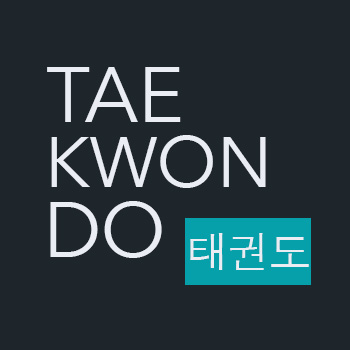 Taekwondo self-defense competition provides an opportunity for students to display their understanding of Taekwondo self-defense applications and the ability to put together their own team choreography.
A sweep is the name used for two categories of martial arts techniques. From standing, sweeps are throws or takedowns that primarily use the legs to attack an opponent's legs. On the ground, sweeps are techniques for reversing a grappling position.
When standing it is a technique used to take an opponent to the ground by knocking their legs out from under them, so is classed as a throw or takedown. The force of the sweep either runs perpendicular to the opponent's leg or rises as it strikes the leg, lifting the foot from the ground. A sweep can be used to take the opponent to the ground or it can simply disrupt the opponent's balance long enough to make an opening for a punch or kick.
Georeo-neomgigi ( 걸어넘기기 ) Tripping-up Technique or Sweeping Technique
Ground Work
A sweep, when referred to in the context of ground fighting is a technique used to transition from a neutral or inferior position to a dominant position, such as a practitioner moving from in an opponent's guard to full mount, hence the alternative term 'reversal' as the dominance of positions have been reversed.
Push Sweep
A Push sweep is one of the guard sweeps described in Brazilian Jiu-Jitsu, Theory and Technique by Renzo and Royler Gracie. It is also demonstrated in The Essence Of Judo by one of Kyuzo Mifune's students, and it is an unnamed technique described in The Canon Of Judo. The main characteristic of the Push sweep is the practitioner pushing the opponent's knee out from under them with their foot, when the practitioner has the opponent in their open guard.
Risk of injury can be reduced by completing an effective warm up consisting of a heart raiser to get your pulse up, followed by sport specific dynamic stretches (stretches whilst moving). Please follow the guidance of a certified Master Instructor or trainer when doing sports related activities. Depending on the intensity of the exercise, cooling down can involve a slow jog or walk, or with lower intensities, stretching can be used. Cooling down allows the heart rate to return to its resting rate. View more information on Warming Up and Cooling Down ».

This article uses material from the Wikipedia articles "Warming Up" and "Cooling Down", which is released under the Creative Commons Attribution-Share-Alike License 3.0.
RESOURCES
This article uses material from the Wikipedia article "Sweep (martial arts)", which is released under the Creative Commons Attribution-Share-Alike License 3.0.